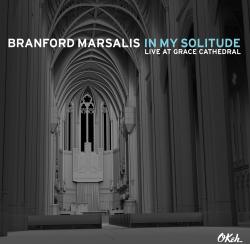 Branford is a 2015 ECHO Jazz Award Winner
Branford Marsalis won the 2015 ECHO Jazz Award for Saxophone/Woodwinds International Instrumentalist of the Year for his performance on In My Solitude: Live at Grace Cathedral.
The Germany Recording Academy recognizes the best German and international jazz artists via the ECHO Jazz Awards. This year's ceremony will take place in Hamburg on May 28. For additional details and the complete list of nominees, visit echojazz.de.