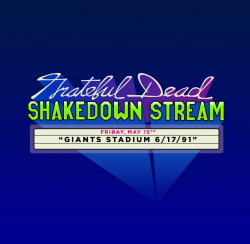 Branford joins Grateful Dead Shakedown Stream Pre-Show
On this week's Grateful Dead SHAKEDOWN STREAM. Branford, who had a close bond with Jerry Garcia, will be joining David and Gary on the SHAKEDOWN STREAM PRE-SHOW. Perfect timing, as this is the 30th anniversary of "the infamous Branford show" at Nassau Coliseum!
It starts Friday, May 15 at 8pm ET/5pm PT on the Grateful Dead YouTube channel.

Have questions for Branford? You can submit them here.