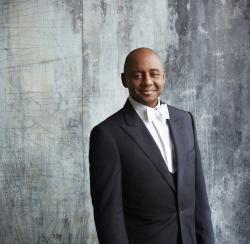 Branford Marsalis, coming to Allentown, swings from jazz to classical
When Branford Marsalis performed Villa Lobos' Fantasia for Saxophone and Orchestra for his first time back in 2008, you'd think it would have been a cakewalk for the multiple Grammy-winning, Tony-nominated, NEA Jazz Master saxophonist.
After all, Marsalis had worked with a roster of who's who in the music world — he toured with Herbie Hancock, recorded with Miles Davis and performed with Sting, Phil Collins, Dizzy Gillespie, Sonny Rollins and a host of other icons.
But classical music proved a formidable nut to crack.
"Nine years ago I felt like I was treading in the Pacific Ocean after the boat had sunk and the water was just above my nose," says Marsalis, 56, speaking from his home in Durham, N.C. "When you're a defensive player not trying to make mistakes, it means you're not making music. It took a long time for my brain to start to slow down — only then can you make musical decisions not based on survival."
On Saturday, Oct. 15, and Sunday, Oct. 16, Marsalis will perform Villa Lobos' swinging little piece with the Allentown Symphony Orchestra in its opening concert of the 2016-2017 classical season at Miller Symphony Hall in Allentown. Also on the program, under the baton of Diane Wittry, will be Villa Lobos' Sinfonetta No. 1, "A Memoria de Mozart," and Beethoven's mighty Symphony No. 3, "Eroica."
Marsalis grew up in the rich environment of New Orleans as the oldest son of pianist and educator Ellis Marsalis. He was drawn to music at an early age, as were three of his four brothers — Wynton, Delfeayo and Jason. His first instrument, the clarinet, gave way to the alto and then the tenor and soprano saxophones when as a teenager he began working in local bands. A growing fascination with jazz as he entered college gave him the basic tools to obtain jobs with trumpet legend Clark Terry and in Art Blakey's legendary Jazz Messengers, alongside his brother Wynton.

Please visit The Morning Call online to read the rest of this article.