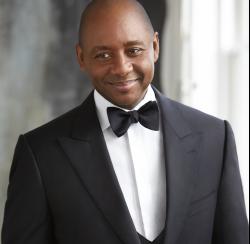 Branford Marsalis' first Hong Kong gig – it's going to be a classic
Renowned New Orleans jazz saxophonist to make his debut in the city playing classical music with the City Chamber Orchestra of Hong Kong
Playing French and Russian classical music with a chamber music ensemble is probably not the way most of us would have expected saxophonist Branford Marsalis to make his Hong Kong debut.
A member of New Orleans' first family of jazz – son to pianist Ellis and elder brother to trumpeter Wynton, drummer Jason, and trombonist Delfeayo – the 55-year-old is also best known as one of the finest jazz reed players of his generation, adept on alto, tenor, soprano and baritone saxophones.
He leads a highly successful jazz quartet, and also performs in a duet setting with notable pianists including Ellis Marsalis, Joey Calderazzo and Harry Connick Jnr. Over the last couple of years he has also undertaken a number of engagements performing entirely unaccompanied.