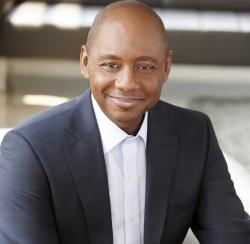 Branford Marsalis: Recording, Live at Grace Cathedral
Atop San Francisco's Nob Hill, Grace Cathedral has long welcomed pilgrims of fine music as well as worshipers from the Episcopal Diocese of California. From the recorded sound of it, the solo concert presented there by veteran reed player Branford Marsalis, in October of 2012 was a spiritually enhancing experience transcending orthodox musical sects.
Marsalis, eldest of the four musical brothers in that New Orleans dynasty, hosted a delightfully ecumenical program that took in the American songbook, a TV show theme song, rhythm and blues, the austere borderland of New Music and jazz, and a sonata by C.P.E. Bach, as well as his own through-composed pieces and four diverse improvisations.
Along the way, Marsalis showcased his soprano, alto, and tenor saxophones, but coaxed unfamiliar sounds from the instruments, in the process making consciously varied use of the echo qualities of the spacious structure, and spontaneous use of unanticipated phenomena.
On his "Improvisation No. 3," for example, Marsalis mimicked the venue's echo by repeating certain phrases of his invention. Midway through the session, a siren passing on California Street made itself audible, acknowledged with a honk from the tenor sax.
The high-wire thrill of performing solo without any other instrumental support was matched by manifestation of a unique sort of freedom. On Hoagy Carmichael's "Stardust," absent the time-keeping rhythm section with which his jazz fans are accustomed to hearing Marsalis, the saxophonist was free both to move through extended impressionist passages before stating the familiar melodic theme, and to elasticize the lines of that theme to his heart's content.To my ears, this resulted in an organic, monophonic formulation much closer to how we all carry our favorite songs around in our memories.
Bach's Sonata in A Minor was, of course, written as a solo (for oboe, though performed here on tenor sax). But with his training and experience as a jazz man, Marsalis moved with much more variation of pacing, loudness, and other dynamics than your average conservatory-trained soloist would allow herself or himself. This permitted a fresh contemplation of the composition by both player and listener, and perhaps a specially effective showcase of Carl Philipp Emanuel's empfindsamer Stil.
The Marsalis original, "The Moment I Recall Your Face," seemed somehow to borrow some of the harmonic mode of the Bach that preceded it, though thoroughly modernized, with playful little tweets at the end that drew titters from the audience in the pews. The saxophonist at times was heard exclaiming to himself during some of his improvisations, as if he were the object of his own surprise.
"MAI," by Japanese composer Ryo Noda, let Marsalis experiment with the sequencing of sustained tones as well as with rapid arpeggiation, fluttering effects, and overblown splatter tones. This was perhaps the most avant-garde of the program's offerings. By contrast, the penultimate number, Marsalis' own "Blues For One," was full of fun and mischief, bringing a bar-walking tenor sax R&B vamp into the cathedral and proving that, by leaping between octaves, Marsalis could effectively provide his own accompaniment.
Among the many graces that can be heard on this project is the display of the variety of tones possible on the saxophone — from the plaint of the Bach to the virile moan of the blues, and beyond. Marsalis effectively conveys, even on the recording, a sacred spaciousness in which we can safely share a spectrum of emotions.
(Thanks to Rafi Zabor, writer of the marvelous liner notes, for helping inform this review.)